2. Show Your Work: Why I'm Starting a Blog in 2022
It is time to stop hiding. Show your work and facilitate your growth.
After years of thinking about it, what finally triggered me to start my blog was watching a video by Ali Abdaal (a doctor and YouTuber in the UK) titled How Writing Online Made me a Millionaire. No, I am not starting to blog in the hopes of making money. Also, this video is about much more than getting rich. It's about why you should show your work, and why your fear of showing it is overblown. As Austin Kleon says in "Show Your Work", there are more positives than negatives to putting yourself out there.
The following are my reasons for starting a blog.
Why I'm Starting a Blog
By Sharing My Work Online, I Become More Accountable.
I used to write here or there, but was never consistent. My new goal is to blog for the whole of 2022. I expect myself to post once to twice a week. I have multiple projects/topics to blog about: fatherhood, my ongoing CSA/NASA project, learning and others. Posting at least once a week should be doable.
It's About Ordering My Thoughts and Connecting the Dots
You create atoms of knowledge in reading, but you connect them and create insights in writing. I have previously been astounded at the value I get out of writing after I successfully put myself through the initial resistance. Forcing myself to structure my thoughts on paper (or screen) makes me a clearer thinker. Writing is not about the end product. It's about the insights you get from the process, about yourself and the world.
Showing Your Work Online Increases Your Serendipity
If I continue showing my work online for the rest of my life, whoever finds and likes my work may be my next employer, friend or business opportunity. By showing my work, I may also have others tell me how valuable it was for them. I may slowly create a tribe that values what I write about and that wants to discuss it further. On the flipside, I may receive feedback from haters and this may help me quickly develop more skin. In the end, I create many more positive opportunities sharing my work openly than not doing so.
It Forces Me To Put Myself out There
I've never been comfortable with that one. I've been shy since my earliest days. I was highly depressed and anxious entering my twenties. I dreamt of being an artist back then, but was petrified at the idea of showing anyone what I was creating. All I could foresee was criticism, embarrassment and the eventual shame that would overtake me for having believed anyone would value my work. I've outgrown this active fear (somewhat), but I still hold back every day. I think I tend to keep myself small and safe. I often don't take opportunities, stay quiet and don't put myself out there. Not standing out can be felt as keeping myself safe, but the older I get, the more out of breath and uncomfortable I get about the very act of keeping myself hidden. For me, showing my work is about countering that age-old cycle.
It's a Break From the Constant Hum of Parenting and Work
These days, my life is devoted to working, parenting and family life from about 6:30am to 7:30pm. I tend to work on the Canacompost NASA/CSA project I started sometimes in the evening and every weekend. I love being able to hash out my thoughts and feelings after everyone is asleep. It feels like me time. Parenting, work and the space project time are all great, but writing is really when I get to explore myself and my thoughts.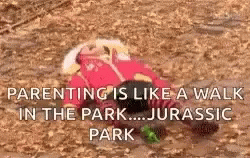 Blogging Will Serve as a Debriefing for My Other Work.
Like military pilots, I can investigate what went well or badly after completing a task or project. This serves as a learning opportunity. I can examine the results and how my creative processes fared. By incorporating an element of documentation into my daily processes, I can finally connect the dots in my life and get a better bird eye view.
Anyway, I'm starting this blogging thing now.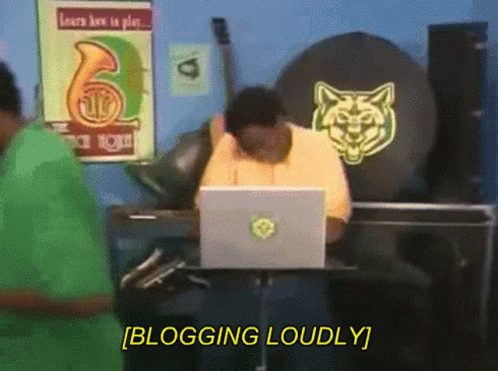 References